When people play football around your car, it is risky because chances are that the ball will hit the car and cause damage. If you are wondering, can a tennis ball really damage my car? The answer is a simple, YES. We all love our cars looking nice, new and shiny. However, when a football, golf ball or tennis ball dent affects your car, it can be a very frustrating experience particularly if the dent is visible. We at Car Cosmetics ensure that we use our paintless dent removal techniques to quickly fix your car within the shortest time possible.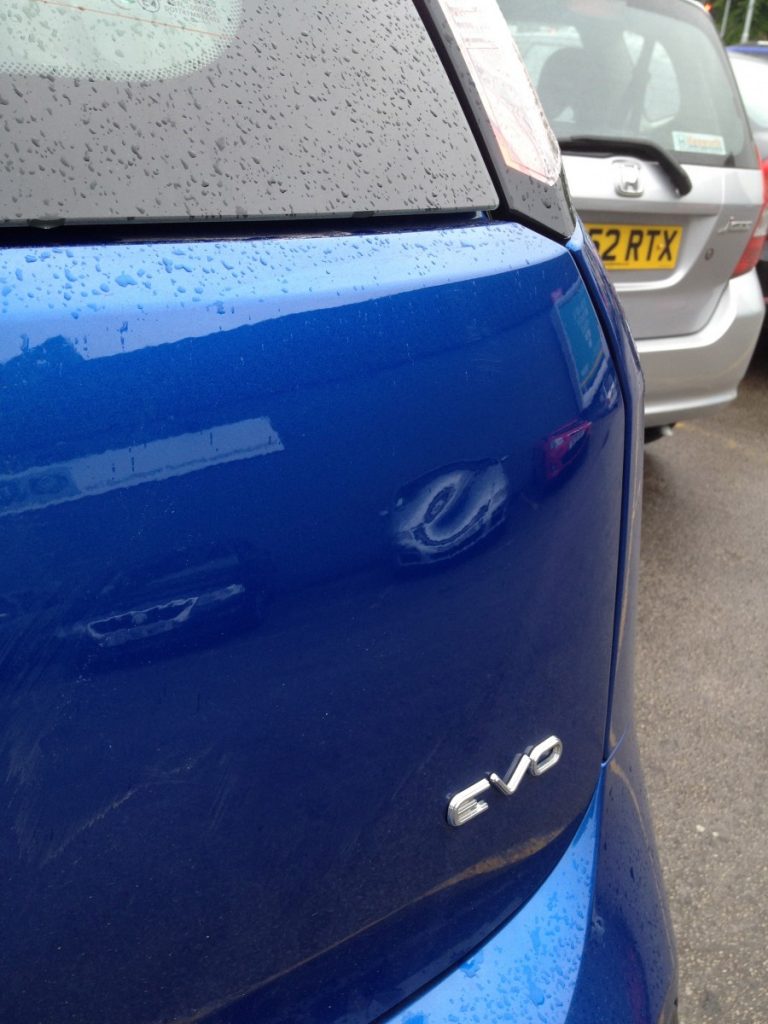 A lot of vehicle owners often go through very many challenges trying to repair these dents on their cars. A lot of establishments charge exorbitant fees to fix small dents caused by sports balls that should otherwise be quite cheap to repair. You don't need to go through all this stress. A lot of auto body shops will often ask you to leave your car in order for them to have it fixed. However, on our part, we complete the job just within a few hours. Location is never an issue for us because we carry out paintless dent removal from any location suitable for you. You don't have to bring your car over to our garage because we have vans that come to your rescue wherever you are.
Why use Car Cosmetics for paintless dent removal?
Our vans are always fully equipped with the required equipment and technical expertise to ensure your car dents are effectively dealt with. Our paintless dent removal service is very popular with clients because our staffs consist of fully insured professionals with top-notch expertise. In case your children play football or tennis against the garage and end up hitting your car, you only need to call us. We shall come and repair the car from your house.
You can call us at any time to any location of your convenience. Our reputation has grown because our clients have full trust and confidence in our expertise. Having been in the industry for over 15 years, we have invested in modern equipment and technology to see to it that our paintless dent removal approach matches the expectations of our clients. We are proud of what we do and strive to offer nothing less than quality car dent repairs. Once we have completed our paintless dent removal, your car will look new, and nobody will notice it ever had a dent.
Our impeccable track record and numerous positive customer reviews are evidence of our high standards of professionalism. We value quality and are keen with our work to make sure that even the smallest dents are accorded maximum attention. Aside from paintless dent removal, we thoroughly inspect your car because aside from dents; sports balls also cause multiple scratches.
Unlike most of our competitors who charge high prices, we understand that maintaining a car is expensive. Our paintless dent removal and other body repair prices have been designed in the interest of our customers. Our friendly and warm approach has built customer loyalty and substantially expanded our client portfolio because of client recommendations. If your car has been damaged by a tennis ball, golf ball or football, talk to us today.
Click here for a Free Quotation