WHY USE CAR COSMETICS TO GET YOUR CAR LOOKING LIKE IT JUST LEFT THE DEALERSHIP SHOWROOM WITH A SHOWROOM MACHINE POLISH.
There may be several reasons why you might need a showroom machine polish. For one, you might want to get your car ready for reselling, or you may just want to give it the best look always. Having your own car provides convenience on your part.
When you put your hard earned money as an investment in getting a new car, you might feel extremely happy about it. However, you may start noticing that after several months of continued usage, your shiny car starts looking dull and lifeless. This is where our showroom machine polish service comes into play. With Car Cosmetics, your car can look good all the time, almost similar to that when you got it from the dealership showroom.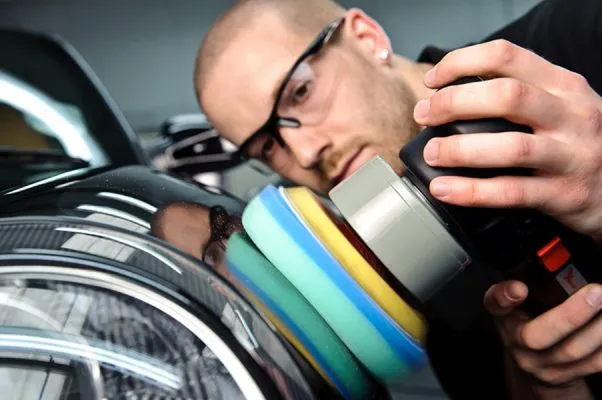 WHAT CAR COSMETIC SOLUTIONS CAN OFFER YOU.
We have been in the service of making sure that the cars of our beloved customers stay good looking just like the very first time they saw it upon purchase. While the value of cars depreciates through time, the quality of the looks can be maintained with the showroom machine polish services that we offer. If you are looking at selling your car in order to purchase a new one, you surely will want to catch the attention of a potential buyer by making sure that your car is at its best condition. With Car Cosmetics, you can definitely achieve this goal.
Aside from simply focusing on what is outside, our company can also perform interior car grooming in order to make sure that everything is in tip-top condition. You will no longer be troubled whether or not your potential customer will be attracted to the quality of your car because they will see its best offering. Our skilled professionals are equipped with the right amount of knowledge on how to perform all of these services, and we treat each client on a case to case basis depending on your specific needs and preferences.
With a showroom machine polish, gone are the days when you have to look at your car and ask "What happened to you?" By restoring the looks of your car to its attractive condition, you are also giving yourself the confidence as you drive around, letting others see that you are driving a nice, clean and well-maintained car.