CAR PLASTIC BUMPER REPAIR
Over the years, bumpers have been designed and manufactured from various energy-absorbing plastics that make them more integrated into the styling of cars. Today, bumpers for cars, minivans, crossovers, pickup trucks and SUV's have reached a point where they are hardly recognizable because they appear to be an integrated part of the overall vehicle. However, the plastic bumper covers have a high risk of being damaged by modest impacts that occur on a daily basis while driving. If you experience bumper damage, it's wise to consider a plastic bumper repair from a professional.
For your bruised bumper and plastic repair, refinishing materials are widely available and easy to use. Plastic bumper repairs involve sanding, sculpting, plastic welding and painting, but it is worth the effort for repair. When damage occurs, plastic bumper repairs are inexpensively performed by a trained technician. Car bumpers are designed to absorb the bumps and bruises of daily driving, but a bumper repair can easily restore the car's appearance and value within a short period.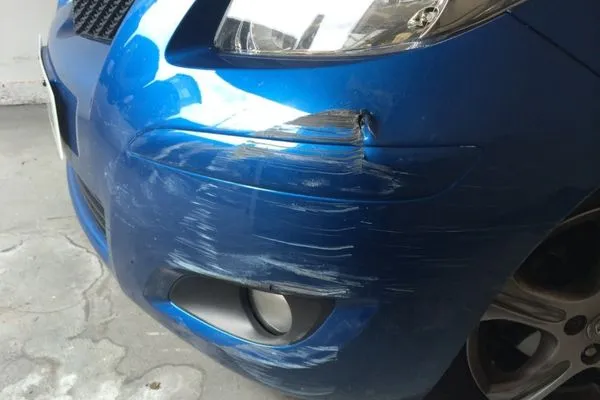 WHY YOU NEED CAR COSMETICS TO HANDLE YOUR PLASTIC BUMPER REPAIR
If you are looking for a plastic bumper repair, you need to visit our website. I am a qualified professional who has immense knowledge in car repairs. My cosmetic shop launched in 1999 and has since built an incredible reputation when it comes to plastic bumper repairs among other car repair services. Within a few hours, I will have your car fixed and back into good condition.

Do you want to save money on your car body repairs? Well, I am the right person to use to save both money and time when it comes to plastic bumper repairs. The bumper repairs are conducted by my fully skilled and experienced professionals who guarantee thorough repairs.
My company is also a mobile repair company, which means that we can come to you any time you contact us. My ability to offer mobile repair services has helped many car owners to save a lot of time, and it is also very convenient for them. By using my services, I spare you from any hassles such as dropping your car off at my body shop. All my vans are equipped for handling repairs on site no matter your distance, and the prices that I offer on a plastic bumper repair are very reasonable and come without any hidden charges.