Stone chips and scratches are caused from normal wear and tear of everyday use of your vehicle. Driving down the road, it is possible to have stone chips and scratches appear on your car without you even realizing that you have been scratched. Simply driving too close to another vehicle or driving down a road on which another vehicle passes you can throw stones up from the road that hit your car. Although these stones usually will not cause any serious damage, a stone that is flung at your vehicle that is traveling at 60 miles per hour will scratch or chip away at the paint. This can leave a permanent chip on your vehicle, as well as leave tiny dings in the metal or plastic surrounding the frame of your car.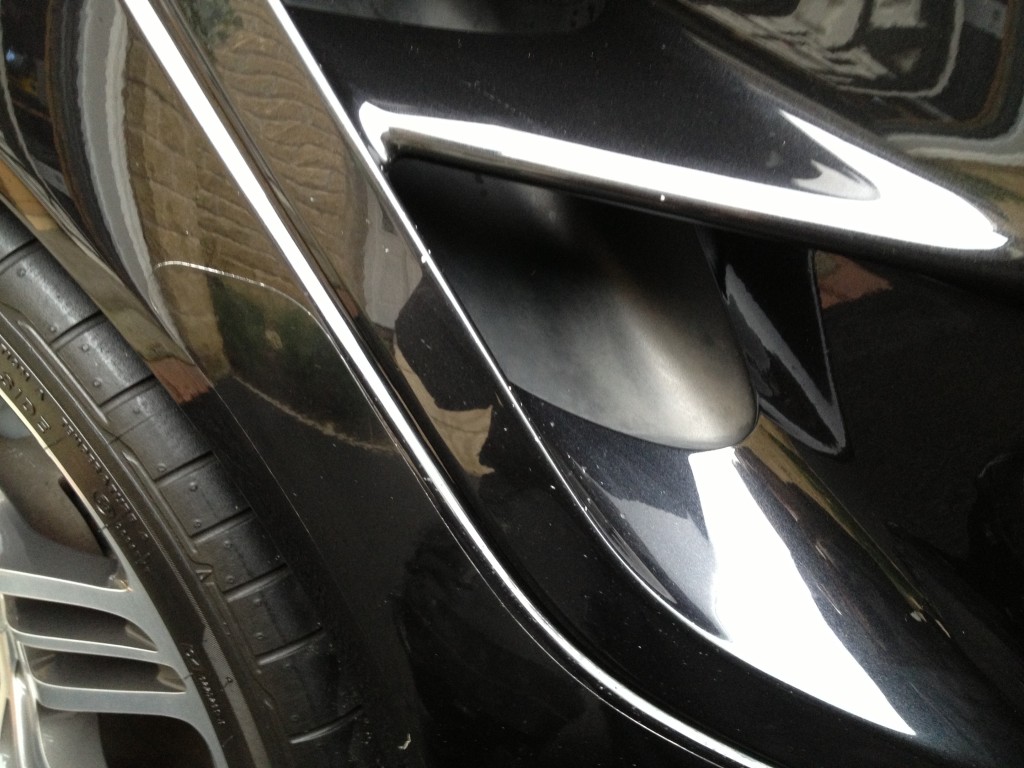 Scratches can happen both while driving and leaving the car unattended. If you were to drive by a low hanging branch, there is a very high chance that it will leave minute scratches down the side or top of your car. Even just opening the door to your car can drag your nails along the paint and scratch at the paint, leaving scratches that detract from the overall appearance of your vehicle. Although scratches and chips do not affect the performance and functionality of your car, everyone always wants to look their best, and driving a vehicle that is scratched or chipped does detract massively from the overall appearance of the car. Whether you are trying to sell the vehicle, or simply tying to take care of, there are a variety of different factors that could hit your wallet by chipping away at the paint on your car, or leaving scratches down the side.
Fixing these types of scratches is not hard at all. There are few places that you can get touch up pens from, for example Halfords but I've been told from customers that they don't match the existing colour of the car. A better place to purchase these types of pens from would be the dealer of your car. There are other companies out there especially on the internet and these can come in the form of a kits. In my opinion you can easily make the stone chips and scratches much worse if you have no experience in repairing these. In most cases it's best to leave this to a specialist if you are requiring a professional job done.
As one customers review on facebook reads:
After an attempted "home paint" repair on our Mini Cooper, we thought we would need a full respray of the bonnet, after a few quotes (and a few funny looks where some said it would take 3 days to repaint) we were recommended Car Cosmetics. After having a look we were told that the scratches/scuffs/botched paint attempt could be fixed, we were skeptical still however. Today we are pleased to say the car has been fixed beyond our expectation, first class service and affordable, we would recommend to anyone. I would use Car Cosmetics again
If money is tight and you decide to fix the stone chips and scratches yourself, you will want to clean the area off real good and then make
sure it is dry. Once you have cleaned the area, you will take a brush and put the paint into the stone chips and scratches, once you get the paint on the car, you will need to let it sit and dry. Once dry then do the same process with the lacquer it will leave the car looking polished and clean once again. Don't worry too much about how neat it is the most important thing is you're protecting this area from rusting and can be professionally re-done at a later time by a specialist.